For the Week of May 31, 2020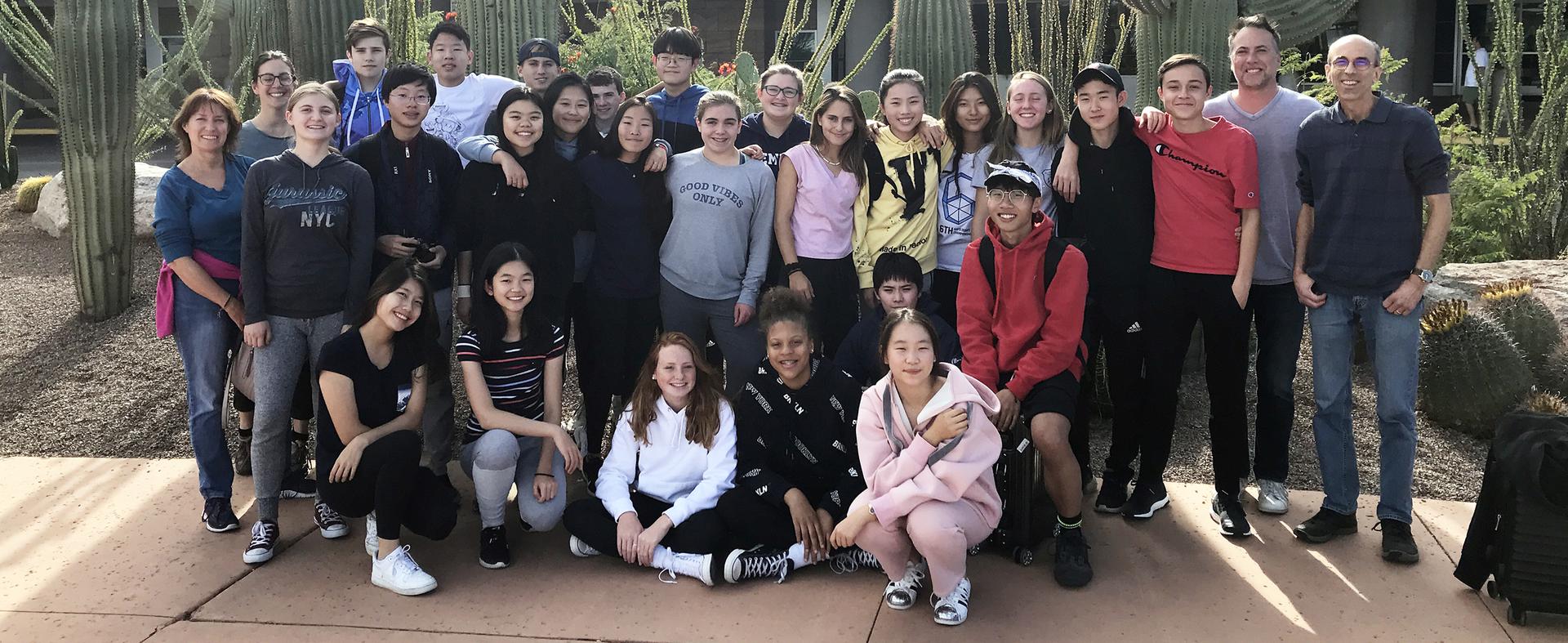 Congratulations to the class of 2020!
Bement Community Forum

If you missed the first parent forum, it is now posted behind the Parent Portal for you to view.
Our next forum is scheduled for Wednesday, June 3 at 9:00 a.m. We invite you to submit your questions for the Leadership Team here.
When: Jun 3, 2020 9:00 a.m. Eastern Time (US and Canada)
Topic: Bement Community Forum
Register in advance for this forum

After registering, you will receive a confirmation email containing information about joining the forum.
End-of-Year Events
Below is a schedule of events for the last week of school:

Monday, June 1
Ninth grade self-portraits gallery (link via email)
Virtual collaborative scavenger hunt released for lower schoolers!
Wednesday, June 3
Final day of classes
8:10 a.m. Final all-school meeting (recorded meeting)
9:00 a.m. Fifth grade step-up to meet sixth grade advisors (Zoom link has been emailed to students)
9:00 a.m. Bement Community Forum with Leadership Team (Zoom registration required)
Thursday, June 4
9:00 a.m. Final lower school morning meeting (Zoom link to come)
9:00 a.m. Final advisory/grade-level meetings (Zoom links to come from advisors)
9:30 a.m. Final upper school morning meeting (recorded meeting)
4:00 p.m. Community-wide sharing of Farewell Celebration videos for ninth graders (link via letter from Ms. Keddy)
Friday, June 5
8:15 a.m. Virtual celebration ceremony of graduating ninth graders (Recording will be shared following the ceremony)
Campus Belongings

Thank you for your patience as we have been working on a system to pack up and return day student belongings to families when it is safe to do so. We will pack up all student items in desks, cubbies, and lockers. If your child has items left in another location, please complete this form to indicate what the item is and where it might be found.
We will have your child's belongings, as well as artwork and other items from teachers, ready to pick up on Wednesday, June 10 and Thursday, June 11. We ask that parents drive to campus and enter the pick up drop off area to receive your child's belongings. We will bring them to you while you wait in your car. In order to help us maintain a small number of people coming to Bement at similar times and providing appropriate social distancing efforts, we ask that you come during the assigned window of time:
If your child is in the Keith Building, please come between 8:00-10:00 a.m. on Wednesday, June 10
If your child is in the Drake Building please come between 10:00-12:00 p.m. on Wednesday, June 10
If your child is in Kittredge, please come between 12:00-2:00 p.m. on Thursday, June 11
If you have children in multiple buildings, please come between 2:00-4:00 p.m. on Thursday, June 11
If your assigned window of time is not convenient for your family's schedule on that day, please contact Jennifer Boyden to arrange a different time on one of those days.

If you have items to return such as library books, blazers for the Blazer Exchange, and chromebooks, please place them into a bag and you will be able to hand those items to us.

Seeking Parent Volunteers for Faculty/Staff Appreciation Gifts

At the close of each school year, the Bement Family Association hosts an appreciation luncheon for all faculty and staff where they serve lunch and hand out a small gift from the BFA. Even though we won't be able to host the luncheon this year, the BFA is still planning to honor our wonderful and hardworking faculty and staff. We are seeking parent volunteers to help pick up gift cards. Please sign up here if you'd like to help.

Instrument Rentals

Our hope is that students will continue to rent their instruments and practice over the summer. However, if you wish to return your rented instrument, please contact Gerry's Music Shop directly at (413) 534-7402 to arrange the return through them. If your child's instrument is still at Bement and you wish to return it to Gerry's, we can do that. After you have contacted Gerry's, please contact Ms. Mahoney to arrange this.

If your child's instrument is still on campus and you do not plan to return it, we would love to get it back to you. Please contact Dylan Korpita to arrange this.

Library Book Return

The library remains closed. Please note that all due dates have been extended and Bement library books may be kept at home for the summer and returned in the fall. Please find a safe place to tuck your books over the summer, and keep reading! If you are coming to campus to pick up belongings on Wednesday, June 10 or Thursday, June 11, you may safely return any books then if you wish.

Formal Friday Winners

Thank you to everyone who participated in Formal Friday! We have done a random drawing and have selected three winners. Congratulations to Ella Sabelawski '20, Tice Gilmore '21, and Ms. Gearheart!

Virtual Scavenger Hunt

On Monday, June 1, lower schoolers will receive a virtual, collaborative scavenger hunt from Mr. Dobosz and Mr. Paulding. They will be competing in blue and white teams, just like on Field Day, for three days of challenges by choice. In order to participate, please download this free app. You will need a code, found on the weekly PE grids posted on Google Classroom, to join in the fun. We'll find out which team got the most points during our live lower school meeting on Thursday, June 4!
World Language Choice
All rising seventh graders need to choose a world language for next year. Please discuss these options as a family and complete this Google form. Forms must be completed no later than Monday, June 8.

Music Choice
All upper school students need to choose a music option for next year. Please discuss the options described on this Google form, and complete the form by Friday, June 5.


Invitation for Ninth Grade Self-portraits Gallery

Each ninth grader has created a symbolic self portrait with elements that represent important areas in their life. Please join us in celebrating them and their creative efforts. On Monday, June 1, parents and upper school students will receive an email invitation at 4:00 p.m.
Farewell Celebration for Ninth Graders

Please join in viewing a virtual farewell celebration, as the faculty each surprise an honoree with a special video that carries on our farewell tradition. A link to the videos will be shared by email on Thursday, June 4 at 4:00 p.m.

Virtual Graduation Celebration

A virtual ceremony honoring our ninth-grade graduates will take place via a Zoom call on Friday, June 5 at 8:15 a.m. for ninth graders, their families, faculty, and staff. This will be followed by a socially-distant faculty and staff celebration line as local ninth-graders drive down Old Main Street. While we wish we could all participate, please understand that due to the restrictions and concerns for the health and safety of the community, the celebration line is only for ninth-grade students and their families. Both events will be recorded and posted to the Bement website.

FROM THE BEMENT FAMILY ASSOCIATION
Next BFA Meeting

The next FA will be held on Tuesday, June 2 at 9:00 a.m. via Zoom meeting. The call in information is available on the right side of the FA page in the Parent Portal.
WHAT'S HAPPENING IN THE BEMENT COMMUNITY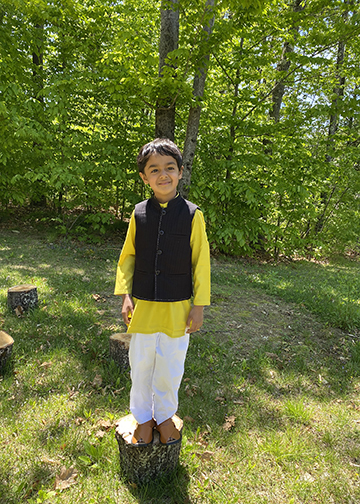 #formalfriday - Ayaan '29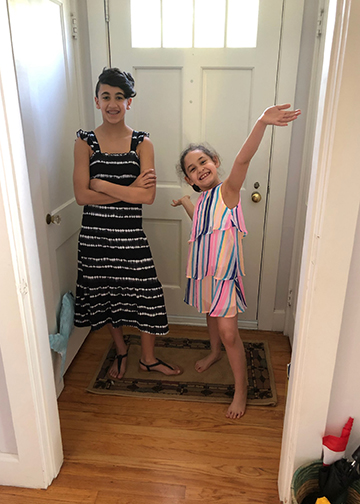 #formalfriday - Rosie '24 and Mari '27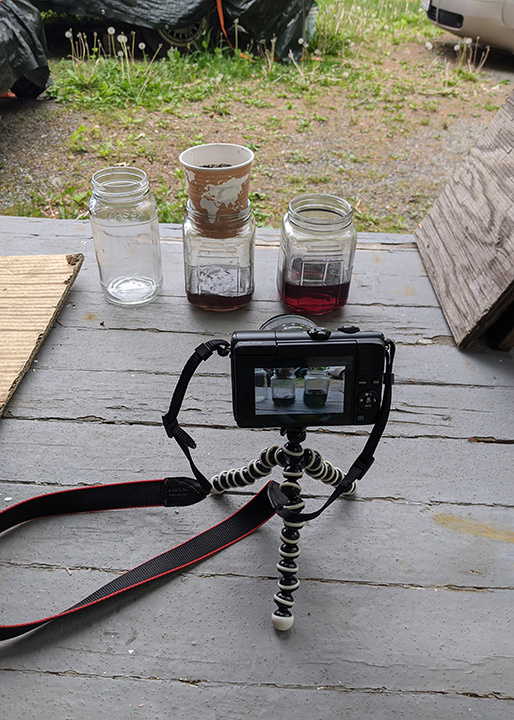 Ms. Dancer's lesson prep for learning about soil drainage, using Kool-Aid (which is very hard to find now)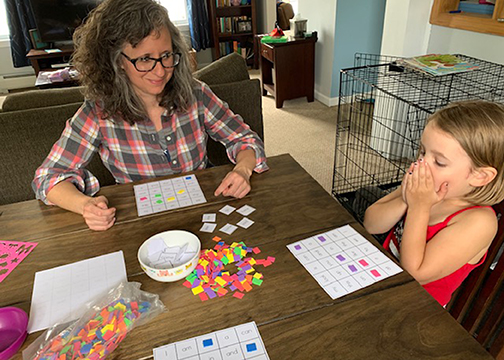 Charlotte '29 playing sight word bingo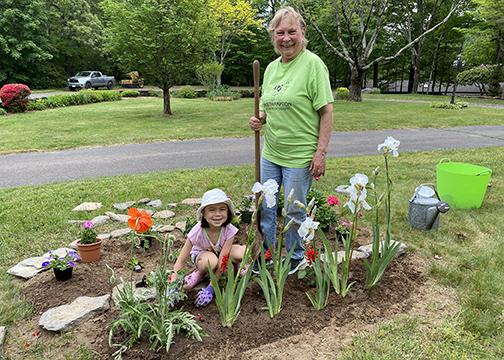 Anna'28, creating her own garden with grandma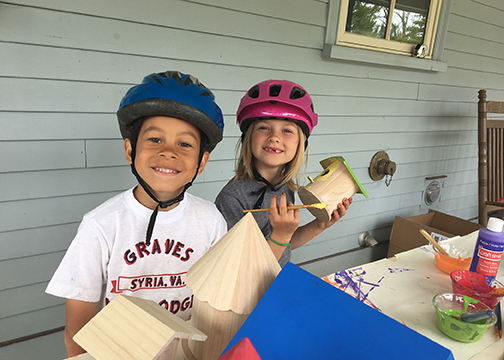 Mo and Astrid '28 taking a break from riding bikes to paint birdhouses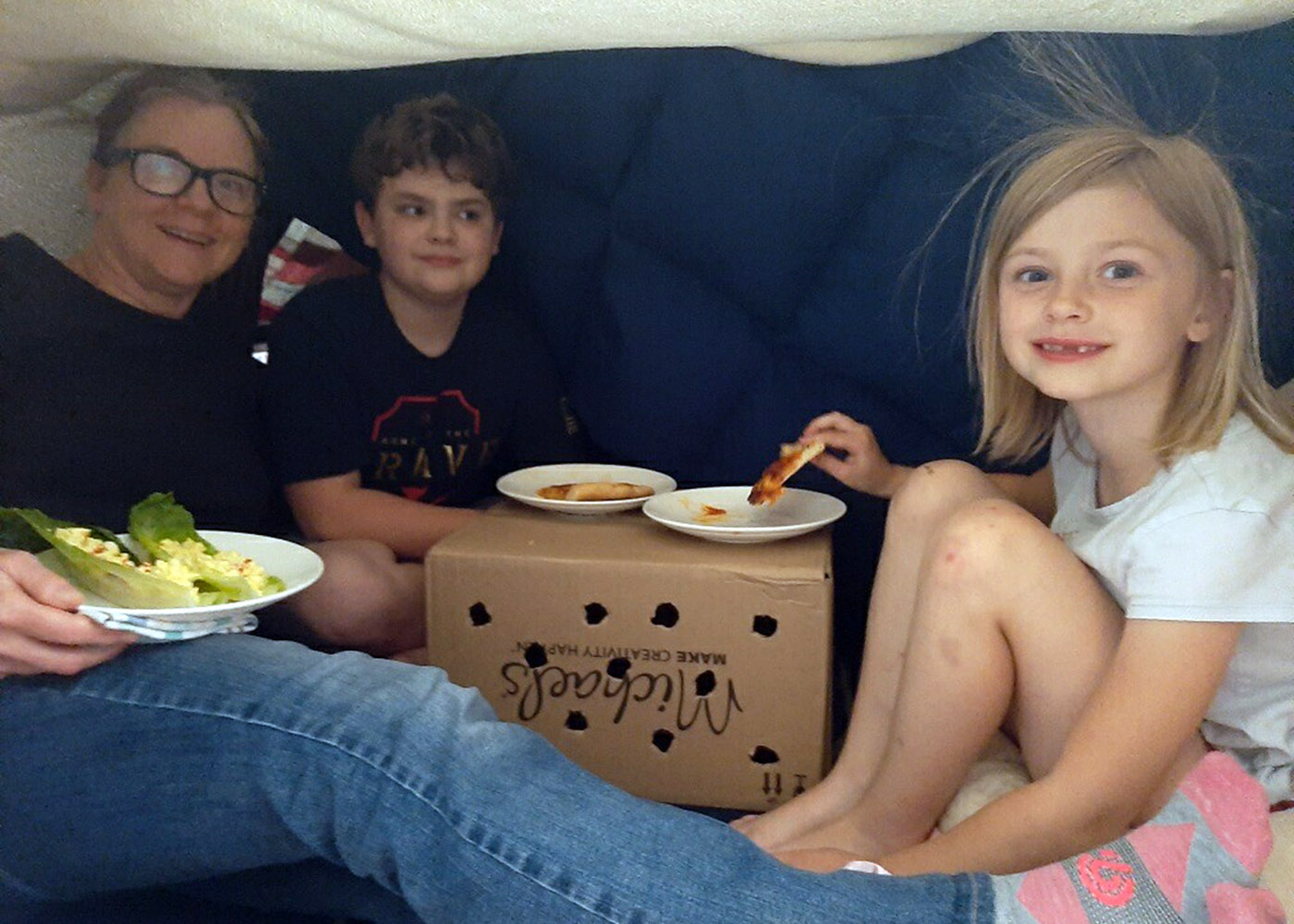 Ezra '24, Astrid '28, and Ms. Rich enjoy lunch in the blanket fort inspired
by Ms. W!
Thank you to everyone who sent in photos this spring!
It was fun to see what everyone was up to and stay connected this way!