For the Week of March 29, 2020
As the Bement community navigates this new and dynamic environment in the coming weeks, we will continue to publish the Look Ahead, as a way to maintain continuity, keep us connected to one another, and celebrate our community.
For the time being, we will transition this weekly newsletter as a vehicle to celebrate who we are and connect resources through these extraordinary times.
For continued announcements pertaining to COVID-19 and Bement's response - please refer to the COVID-19 webpage.
For information on distance learning and coursework, please refer to this letter from Emily Lent and Amie Keddy that was sent on Monday, March 23.
Let's Stay Connected!
We want to hear from you: students, parents, faculty, staff, alumni! Please let us know what you've been up to, how you've been spending your time at home (or wherever you are) and how you are keeping busy. Please send photos of what you've been doing or creating, videos, and stories for us to share, as well as any recommended resources, with the Bement community to learningiseverywhere@bement.org
Stay Up to Date
For important updates, the latest letters from the school, and answers to frequently asked questions, please visit our dedicated COVID-19 webpage.
Remote Learning Starts on Monday
All Bement students will have access to all aspects of our curriculum, including academics, arts, and athletics, using Google Classroom as our online platform. Families of K-2 students received invitation codes via email on Friday afternoon, and students in grades 3-9 received that information directly in their Bmail accounts. We are all learning how we can best connect virtually, so please feel free to be in touch with teachers with questions, with ideas, or for some help. We are all in this together, no matter where we are!
Bement Blog
Amie Keddy, Upper School Head, discusses what remote learning at Bement looks like in the next Bement Blog post.
Parents and Kids in Nature: A Message From Jill Craig
Reduced stress, enhanced cognitive abilities and increased academic performance are just a few of the myriad benefits to going outside. What your time outside looks like can vary from highly structured scientific studies to an unstructured romp through the woods. Either way, as we face a whole lot of time together at home, getting outside is more important than ever. Below is a list of activities your children can do to engage in nature. Remember, you don't have to know the answers to their questions, just wander and wonder together, make up names and answers together!

Purely Unstructured Fun
Make a Fort: Find a place to build with fallen sticks and leaves, really anything and make a fort.
Make a Fairy House: Gather little things from nature and build a small space for fairies.
Puddles: Put on your wellies and splash away! Find things that float/sink, make mud potions, play with cups and spoons.

Any Way You Like It...
Go for a Nature Walk
Make a list before you go of all the things you want to find. For younger children limit to 8-10, older children 10 or more. Check each item off as you find it and write down anything you found as a surprise! Discuss why you weren't able to find some items (weather, season, location, time of day, etc.). Expand upon this idea and make a list of things you could gather together. Take those items and use them to do an afternoon craft, make a leaf man, use the items in your fairy house, etc.

Sound Map
For younger children, find a quiet place to sit for a few minutes. Close your eyes and count on your hands how many sounds you hear. For a twist, grab a piece of paper, pencil and try to map out what you hear and where it's coming from! For older children, work together to create a map of the space, be sure to include points of reference (back porch, house, shed, garage, large oak tree, swings, etc.). Now close your eyes and listen to the sounds of nature. Can you identify what you hear and mark them down on the map?

Rock Hunt
Go for a rock hunt and collect rocks of a certain kind (flat, round, sharp, square, etc.). Wash them off and when dry, paint them. Make insects, animals, write letters or numbers on them with a sharpie and enjoy!
Looking for Tech Savvy Student to Shepherd
New Bement App

This past summer and fall, current ninth grader Runkai has been working hard on developing an app for Bement. We are so excited to bring a student designed and developed tool to the community. He is close to having it ready to launch. However, before we do, we must plan on how to sustain this app beyond Runkai's time here at Bement. We are looking for another current upper school student to work with him remotely to learn about the design and functionality of this app so that when Runkai graduates and moves on next year, we still have the capability to update and utilize this app. If your son or daughter has an interest in this opportunity, please feel free to email Kim Loughlin.
FROM THE FAMILY ASSOCIATION
Next BFA Meeting – How Can We Support You?
The next Bement Family Association meeting will take place remotely on Thursday, April 2 at 9:00 a.m. via Zoom meeting. We invite families to call in so we can connect about how the BFA can be a supportive organization to our families during this time.
Please read this letter from BFA President, Lori Ott regarding the agenda for this meeting. If you have ideas or suggestions, please email them ahead of time to Lori Ott. We will record and post this meeting on the BFA webpage so that all Bement families can access it.

Click here to join the Zoom meeting. Meeting ID: 209 485 2558
Local Resources
Below are some community resources for local families. Feel free to email Emily Rich with suggestions for other community resources:

Support our local businesses! Now, more than ever, it is important to support our local businesses. Below is a list of businesses that are open, are offering curbside pick-up and/or delivery in the following areas:

Amherst Area
Franklin County (including Deerfield and Greenfield)

Click here for a list of local farms and markets that are offering grocery delivery and curbside pick-ups.
Greenfield Residents Community Information Line: 413-775-6411
This number will provide information to Greenfield residents about non-medical related resources, the latest information from the Health Department and news from the Commonwealth. It is also a resource for finding government benefits and services, non-profit organizations, support groups, volunteer opportunities and other resources available to the public during this time.
WHAT'S HAPPENING IN THE BEMENT COMMUNITY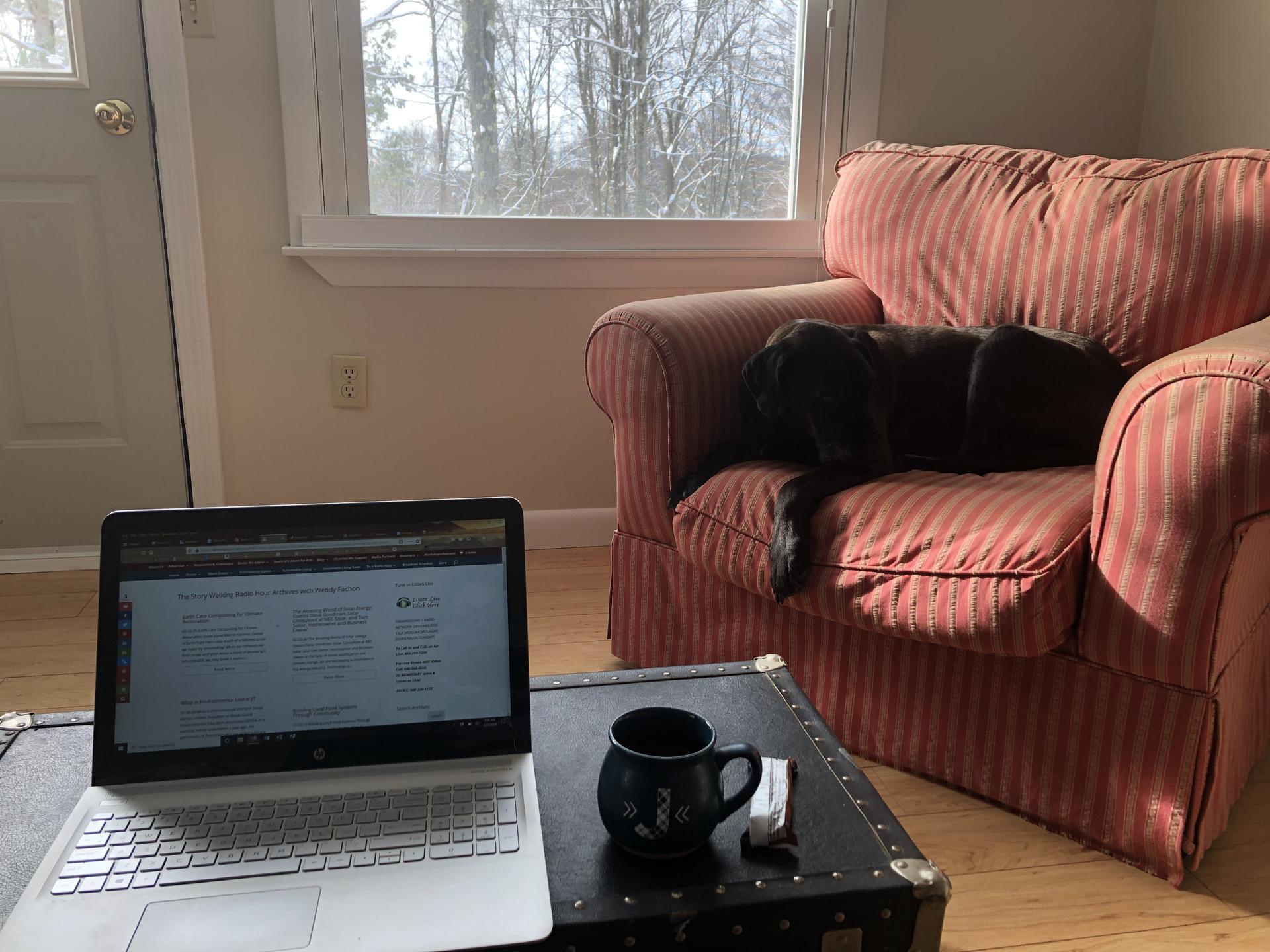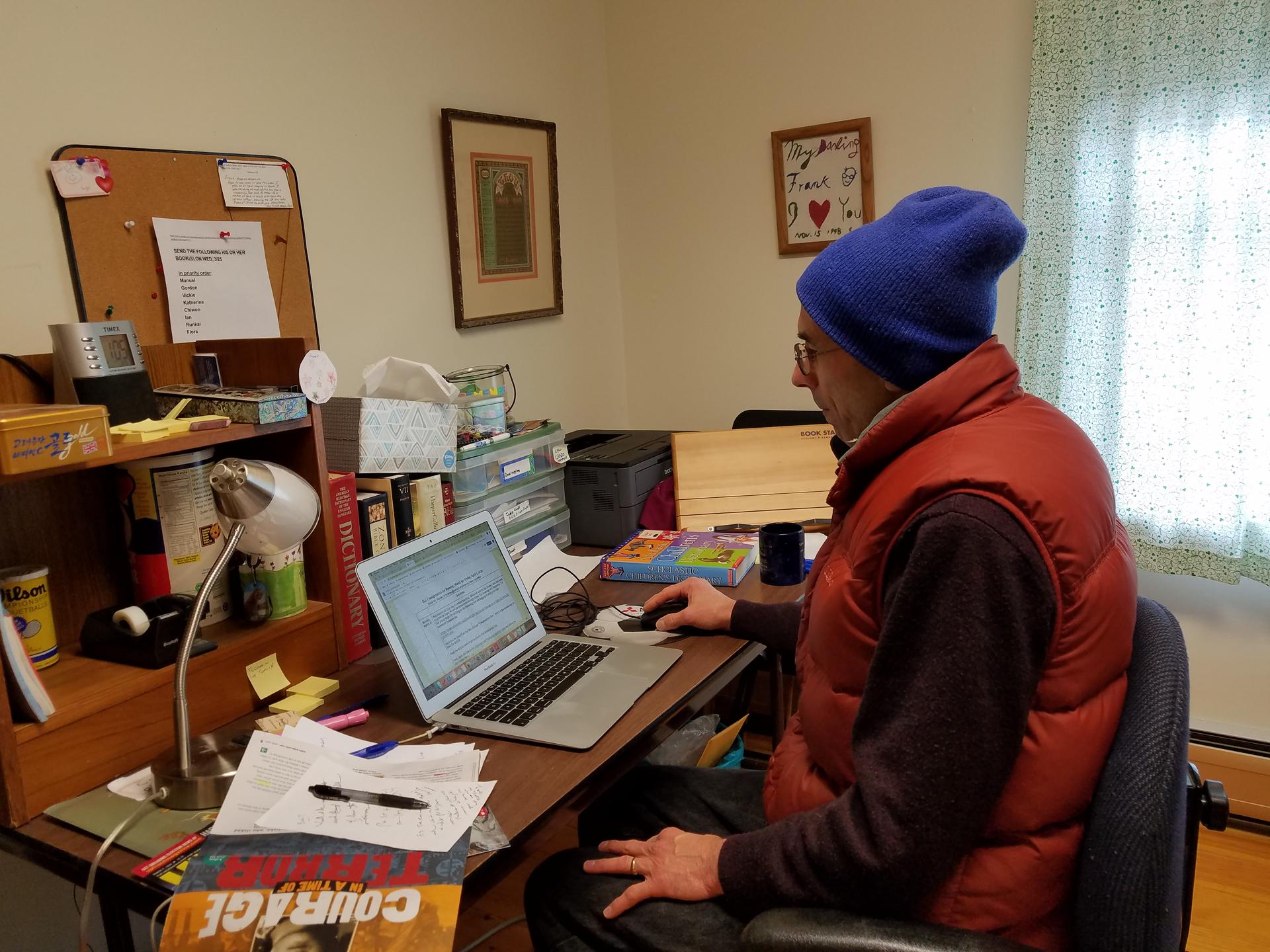 Olivia '29 and Max '29 work on math skills with Legos!
Mr. Massey hard at work for
the love of Bement!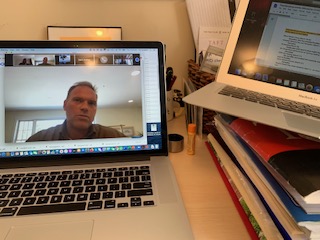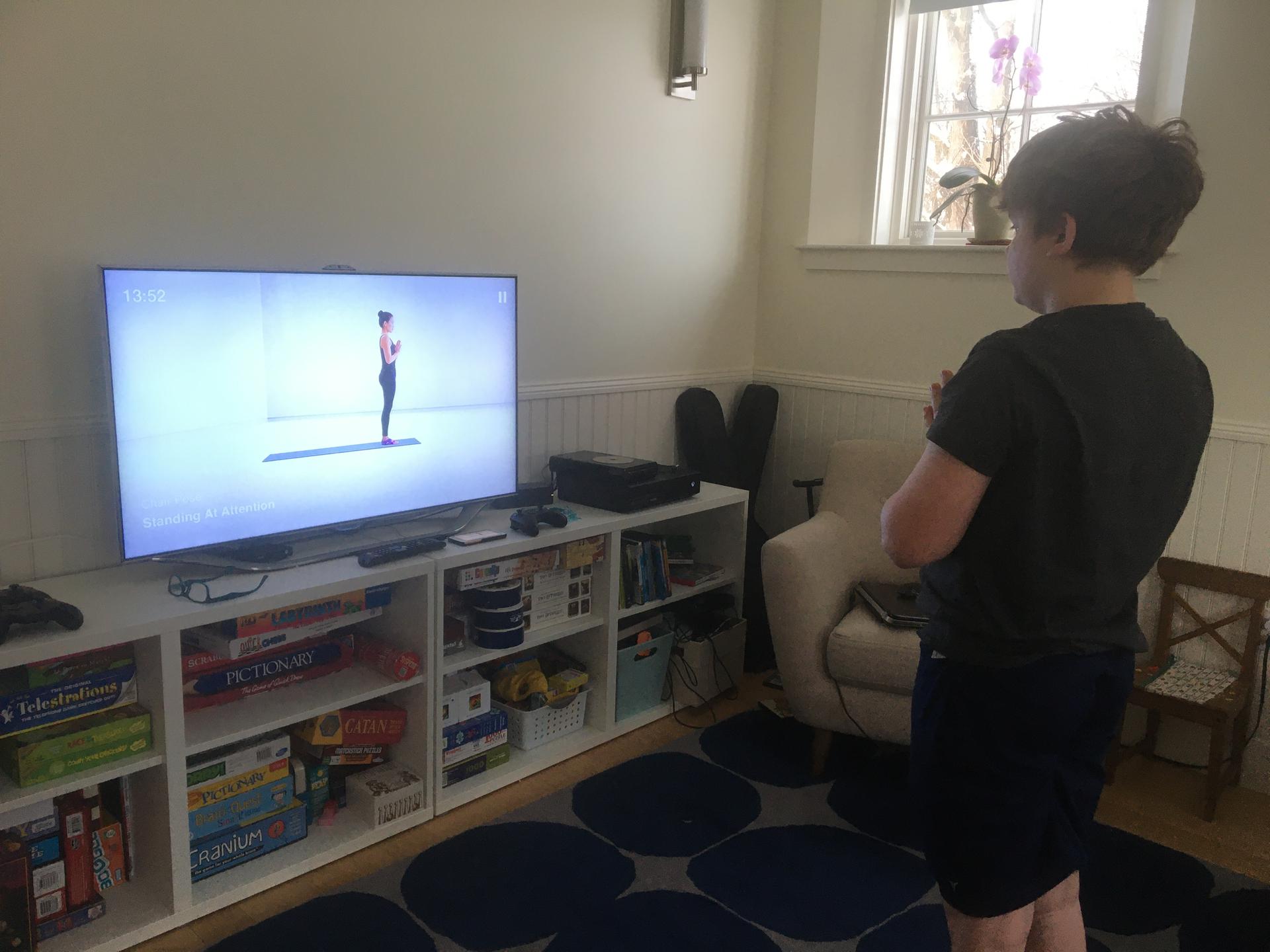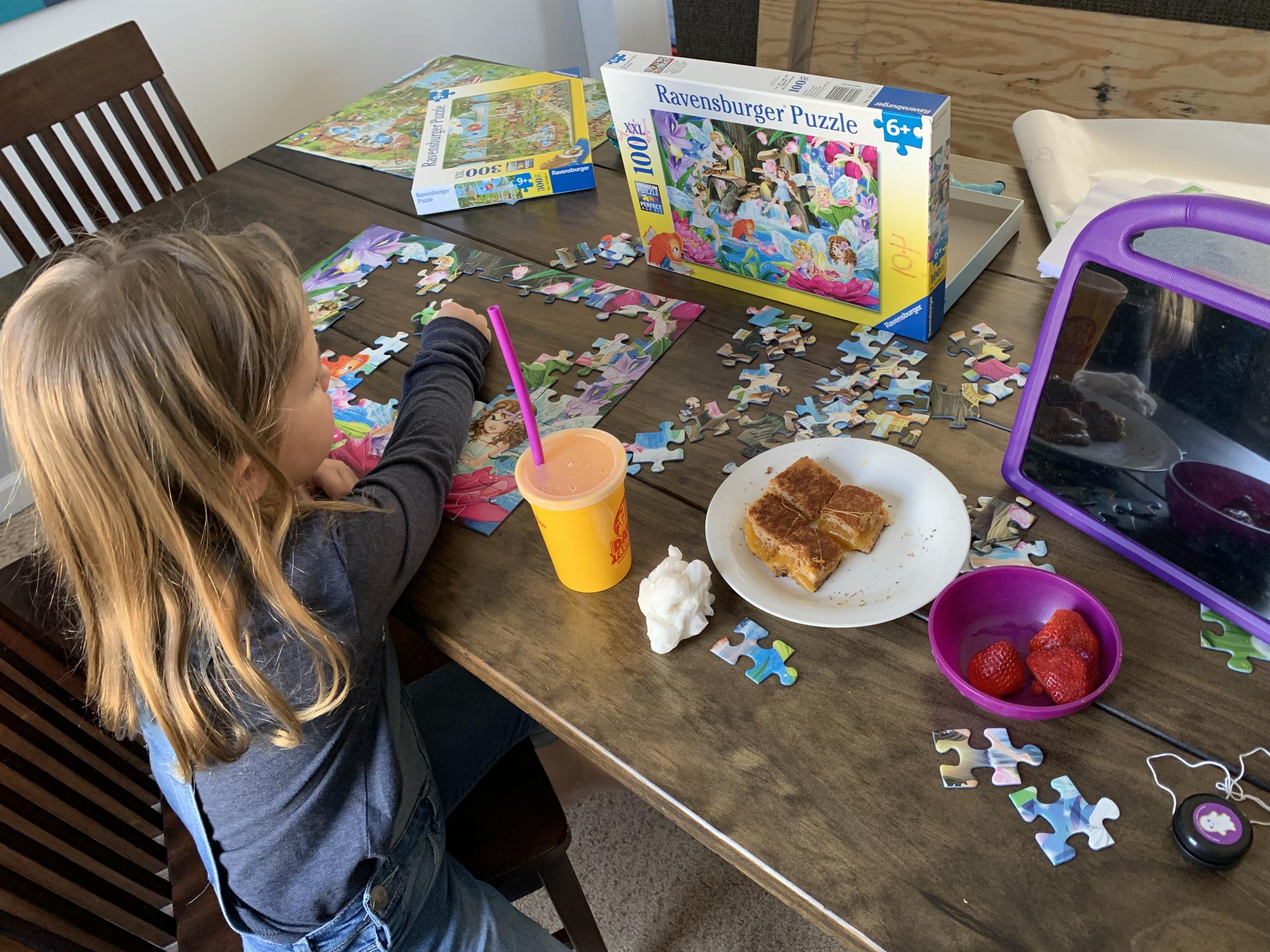 The leadership team is meeting regularly!
Ezra '24 has been practicing yoga.
Everyday, Charlotte '29 eats a grilled cheese sandwich and FaceTimes with her grandmother while doing a puzzle.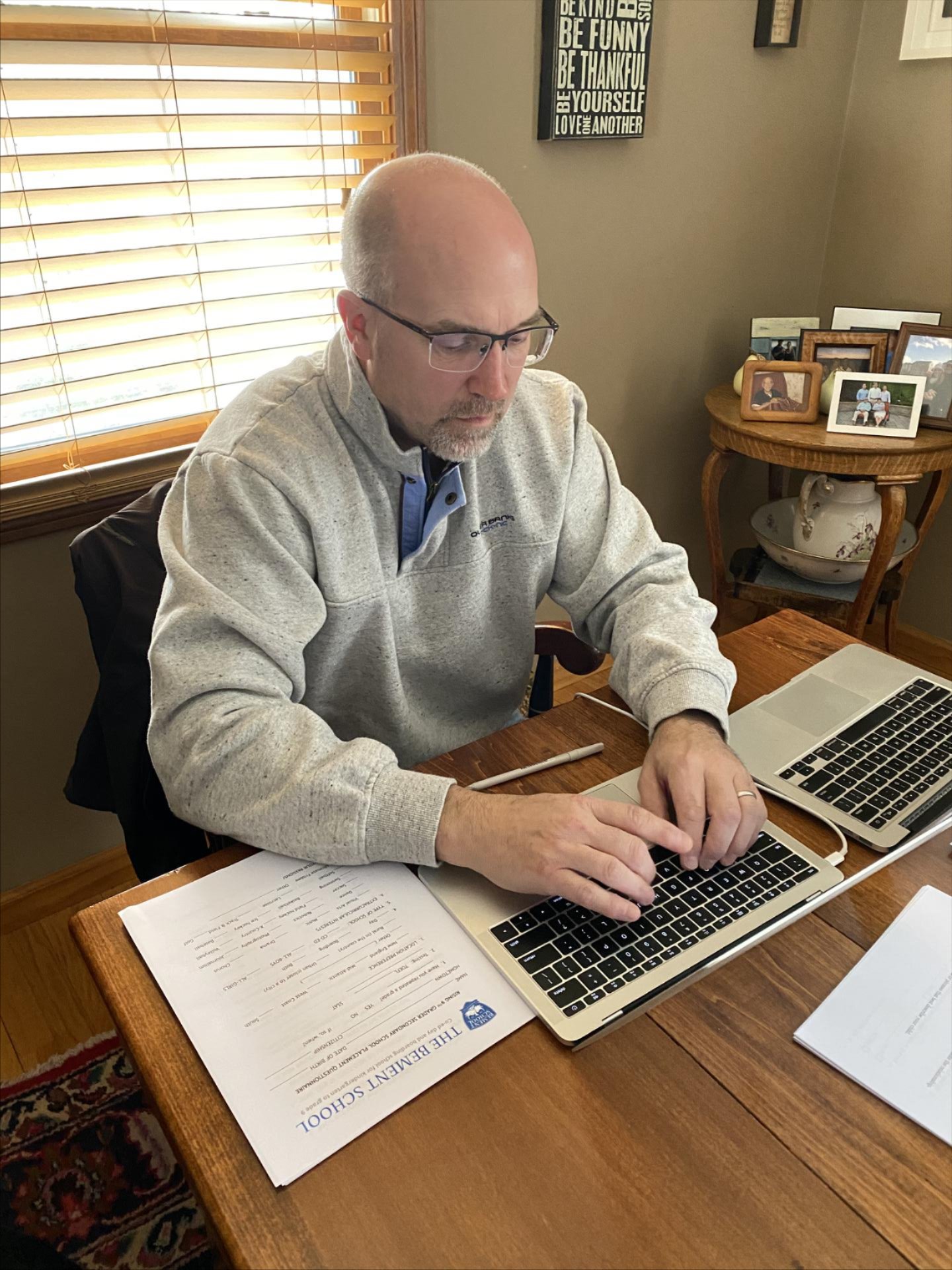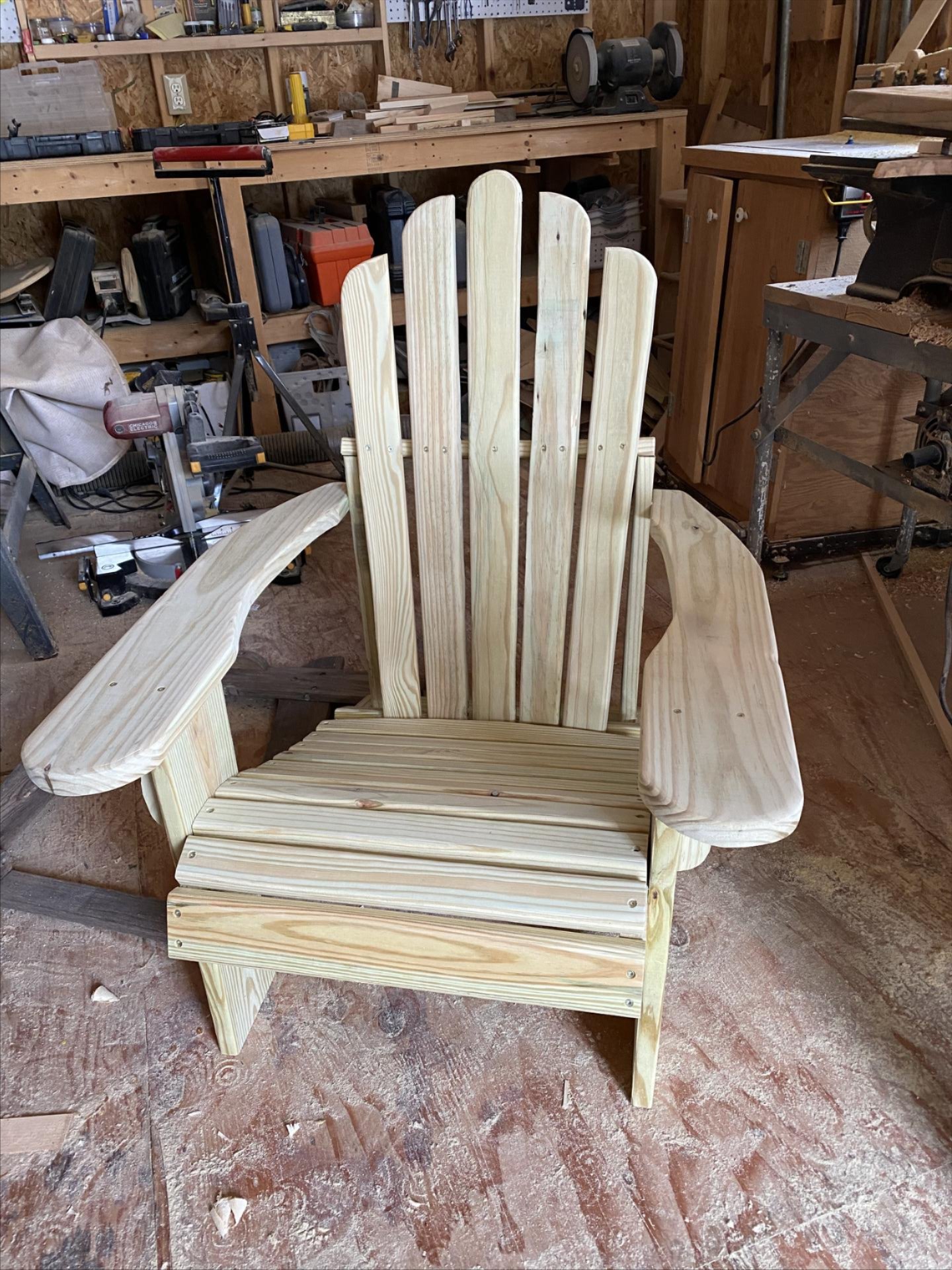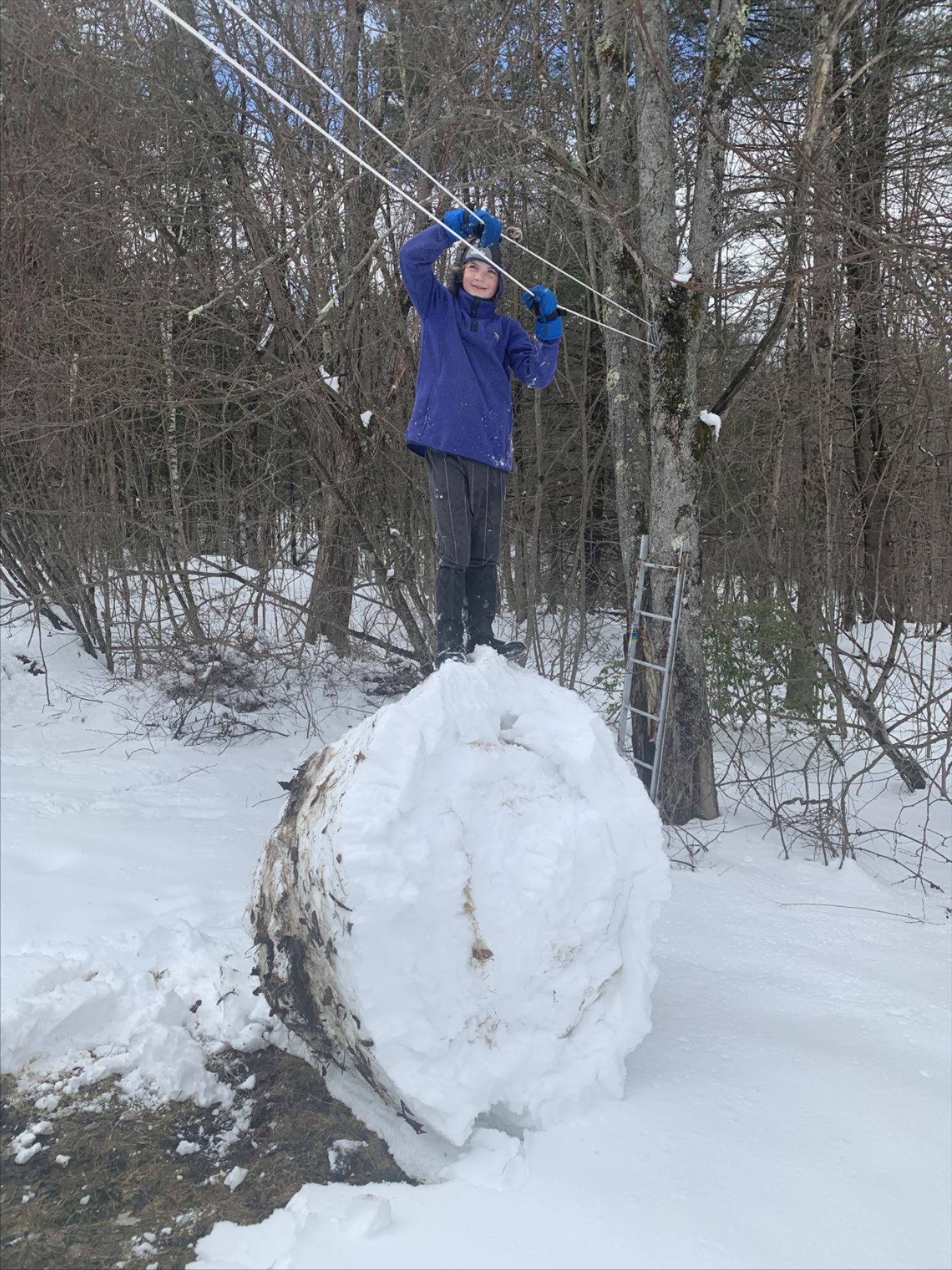 Mr. Pilgrim on video conferences with current 8th graders who are returning to Bement next fall.
Mr. Pilgrim made an
Adirondack chair!
The snow looked good for some 3-d geometry. Alaric '24 and Mr. Galvagni tried making a snow ball (sphere) which their dog, Fina, enjoyed attacking. It started to look more like a cylinder but as they worked their way down the hill one side grew faster than the other and what they got could best be described as a truncated cone.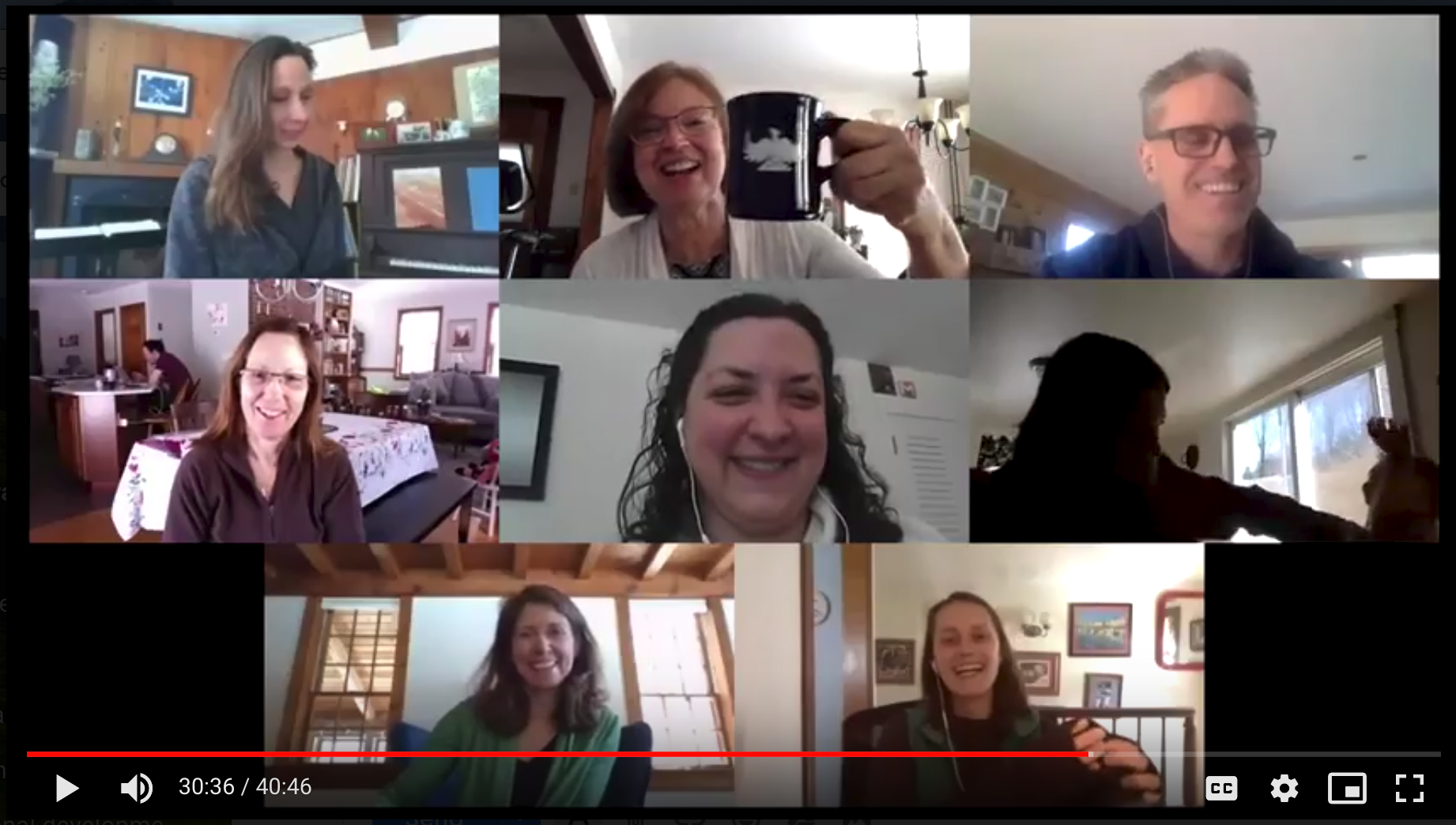 Campbell '22 and Hayden '24
played Clue.
A great lower school check-in on Zoom - complete with a Bement mug full of coffee!
Charlotte '29 drew chalk hearts
on her garage.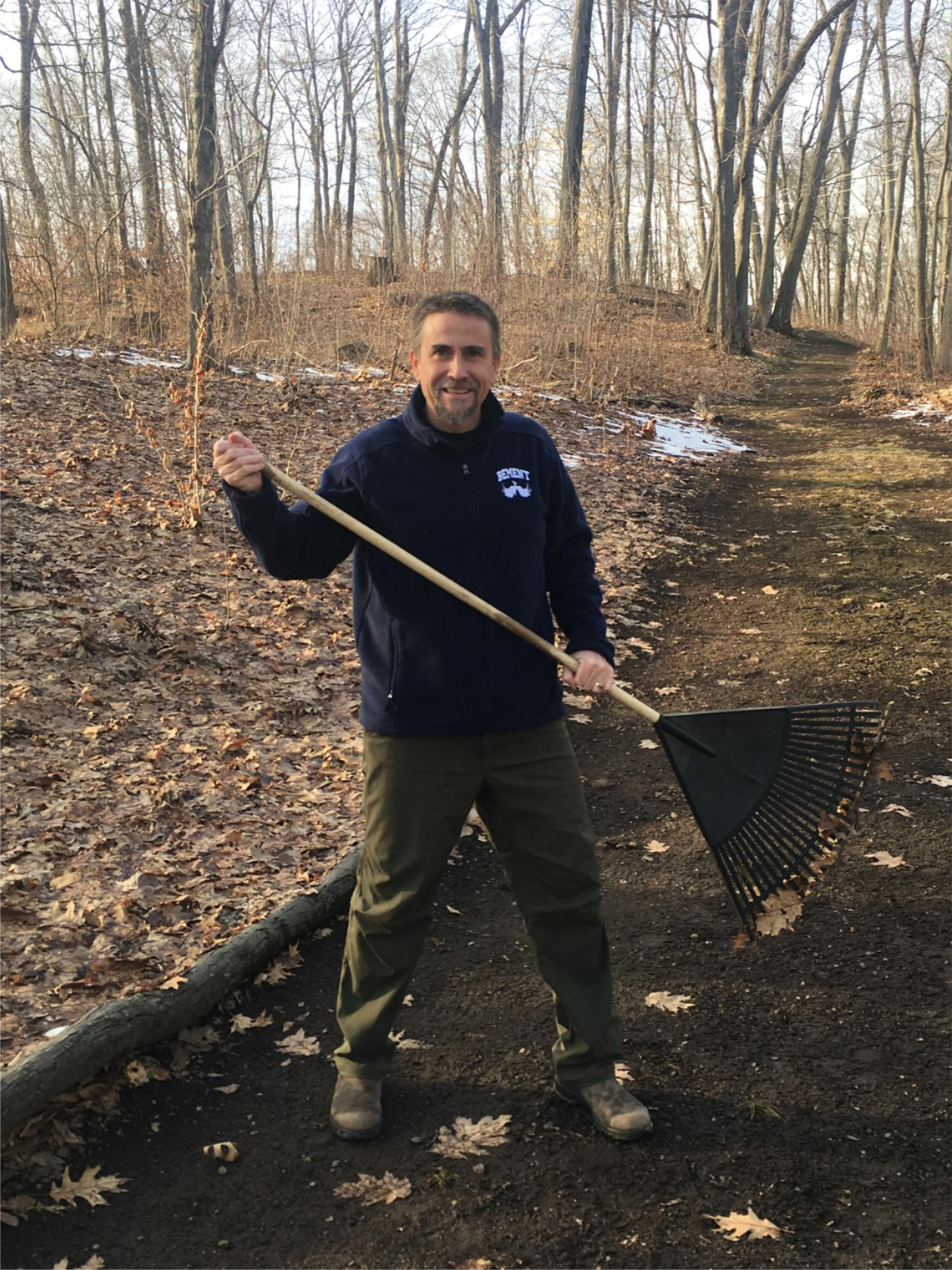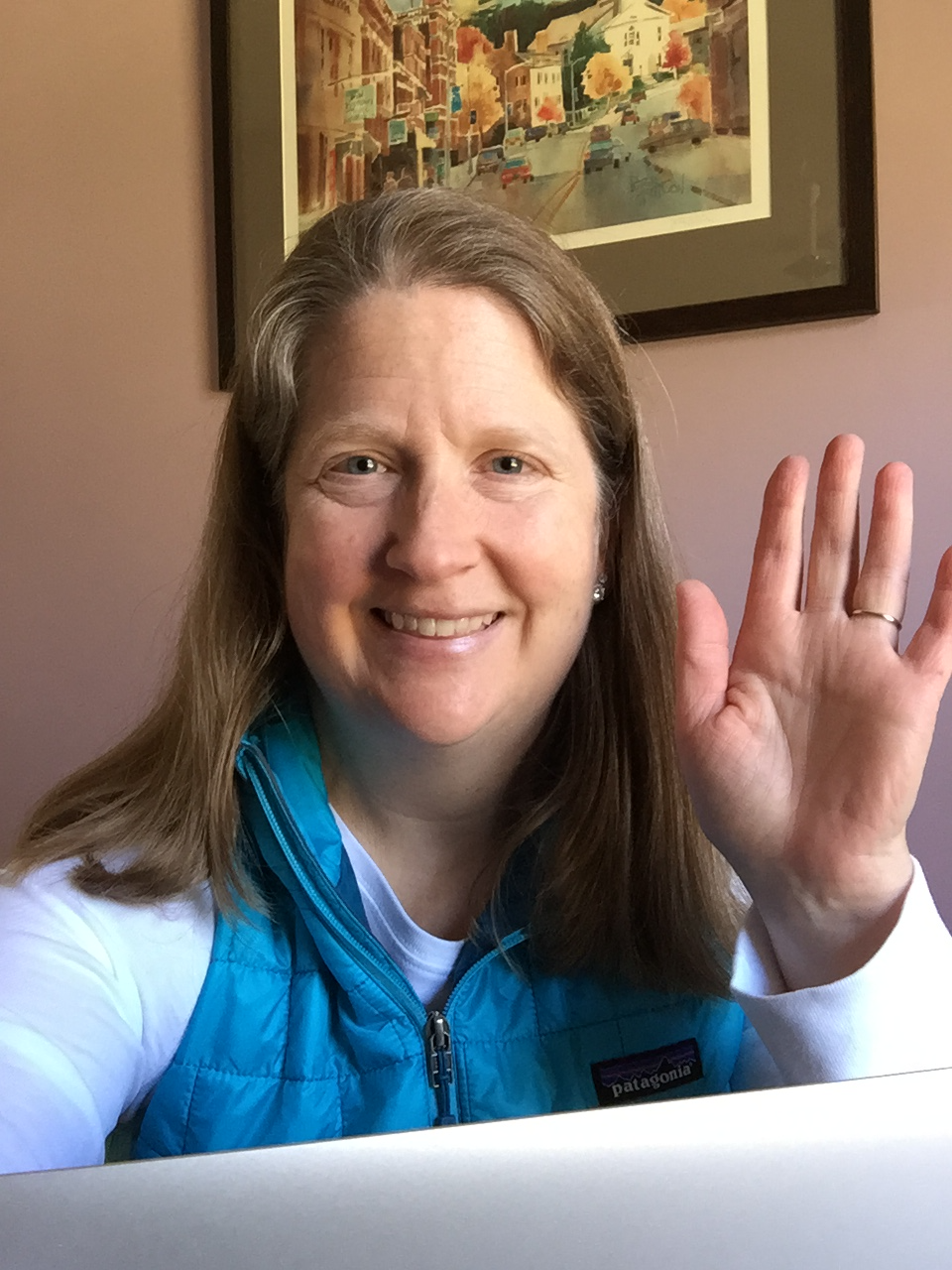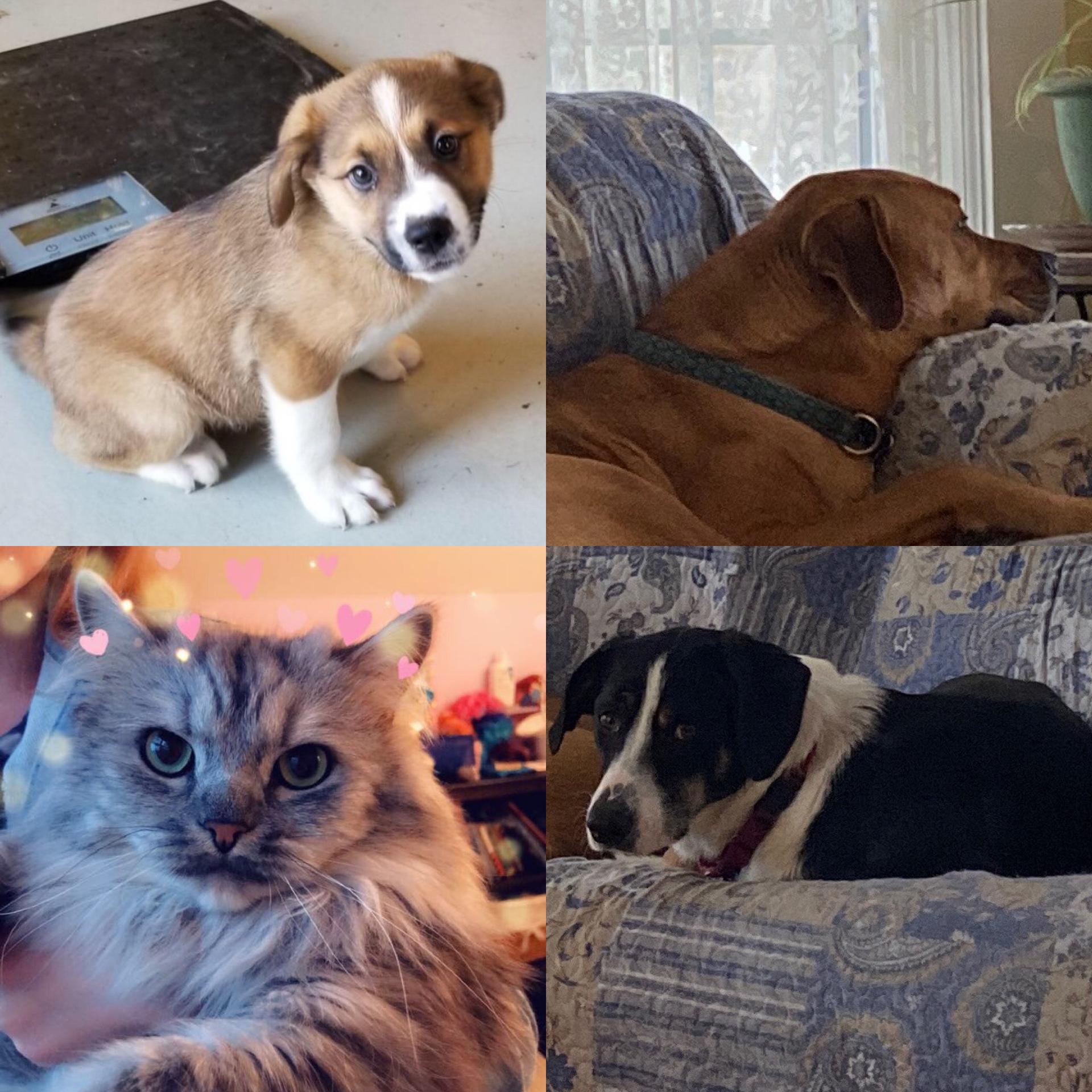 Mr. Shields is getting trails ready
for the season!
Ms. Stewart says "Hi" from home!
Campbell '22 made a collage pf photos of her cat and Syndney's '22 pets.