For the Week of September 9, 2019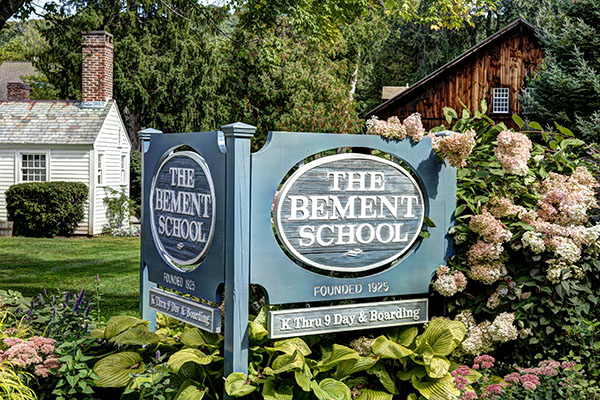 Friday, September 6
Monday, September 9
Tuesday, September 10
Wednesday, September 11
Thursday, September 12
Friday, September 13
Thursday, September 19
Friday, September 20
Saturday, September 21
All-School Family Picnic
The Parents Association invites you to the annual all-school family picnic this afternoon from 4:30 to 6:30 p.m. This outdoor picnic is casual and the entire family is invited. Please bring a nut-free dish to share and enjoy the evening mingling with other parents while your children play. Click here for more information. The blazer exchange and school store will be open during this event.
Dress Code
Monday, September 9 will be Monday Dress. Please refer to the dress code information is on page 26 of the Family Handbook.

Pick Up and Drop Off Reminders
As we start the new school year, we like to remind our parents of the need to observe safe driving practices and courtesy as you drop off and pick up your child(ren) in front of the school. Observing the following guidelines will ensure an expedient and safe pick up and drop off for everyone:

DO:
Approach the Bement campus only from the south - do not approach

from the north and drop off on the west side of Old Main Street

Have your children exit and enter the car on the passenger side only

Have your children exit the vehicle safely and efficiently

Wait in line and exit with the traffic in front of you
DON'T:
Make U-turns on the street after dropping off or picking up your child(ren)

Drop off or pick up students before your vehicle reaches the Bement House drop-off area

Pull out around the vehicle in front of you once your students are dropped off

Exit your vehicle when dropping off in the designated drop-off area

Double park or stop on the street to have a conversation with another parent, causing a one-lane situation for other drivers

Pull in to the Bement House parking lot or the Polk Building Parking Lot to pick up or drop off your child(ren)
Additionally, please be aware that there are three new speed humps on Old Main Street in front of Deerfield Academy.
After-School Care
Information on lower and upper school after-school care can be found here. To schedule after-school care, please contact Emily Lent for lower school students and Toni Costa for upper school students.
Website Parent Portal Workshops
New to the Parent Portal on our website? Do you need a refresher on how to access reports, athletic schedules, SmugMug, or videos? Workshops will take place in the Mac lab in the Polk Building
at the following times to assist you with the access our website provides:

Monday, September 9 at 8:15 a.m.
Tuesday, September 10 at 3:15 p.m.
Wednesday, September 11 at 8:15 a.m.
Thursday, September 12 at 4:15 p.m.

Head Lice Checks
Bement takes a proactive approach to preventing the spread of head lice. Professional nitpicker Kristin Smith runs checks after every long break. The first lice check is scheduled for Tuesday, September 10.

Test of Emergency Contact System
The Business Office will be conducting a test of our Emergency Contact System on the afternoon of Thursday, September 12. If you are a new family, be sure to complete the Emergency Communications Form by Wednesday, September 11, so we know how you would like us to communicate with you. Please be advised that international numbers are not compatible with our system. If you require more than two contact numbers, feel free to submit additional forms.
School Picture Day
School picture day is Monday, September 23. To order your school pictures, please visit mylifetouch.com or follow the instructions on the order form sent home with your child on Friday. The Bement School Picture Day ID: MV509067Q0. Make sure to place your order before Picture Day on Monday, September 23. Pictures will be taken first thing in the morning. Please contact Toni Costa with any questions.

Concussion Information From the Athletics Office
As the school year begins, we ask that all families review the CDC's head injury training video. We are hoping it will be helpful in understanding our Concussion Policy and Return to Learning/Play Plans, along with assisting with any questions of whether to seek medical care when there has been a head injury of any kind. Once you have entered the website, please register as a user and complete the training.
SmugMug
Our school photographer, Tim Young, takes many wonderful photos that capture the school day at Bement. We make the best of these photos available on SmugMug. SmugMug can be accessed through logging into the Parent Portal. The password is: Bement1925. If you need help logging into the Parent Portal, please contact Emily Rich.
Spring Trip to Ireland, England, and France
During our spring break, Assistant Director of Residential Life and Alumni Relations Coordinator, Meg O'Brien, will be leading a group of upper school Bement students and families to Ireland, England, and France on an exciting and educational tour operated by ACIS (American Council for International Studies), the nation's leading sponsor of educational trips. The trip departs on Friday, March 6, 2020 for eight days. Our structured program includes sightseeing trips, excursions, walking tours, and many exciting local activities. If you have any questions, please contact Ms. O'Brien. We hope you will join!
Dining Hall Menu
The menu for the week of September 9 is available on the Parent, Student and Faculty Portals of the website. Click here to access the menu.
Ninth Grade Field Trip
On Friday, September 13, the ninth grade will take a full-day field trip to Morse Hill Outdoor Education Center in Shutesbury, MA. They will return in time for the normal Friday 3:30 p.m. pick-up. Please complete and sign this waiver from Morse Hill and return it to your child's advisor by Monday, September 9. Students should dress for outdoor activity, wear closed-toe shoes, and bring a water bottle.
Sixth Grade Field Trip
On Thursday, September 19, and Friday, September 20, all sixth grade students and their advisors (Alice Gearhart, Daniel Hales, Sam Cain, and Eric Bordua) will travel to Morse Hill Outdoor Education Center in Shutesbury, MA.

To prepare for the field trip:
Complete this waiver from Morse Hill and return to Toni Costa.
Please dress for outdoor activity. Wear closed-toe shoes. Bring a fleece or a sweatshirt and rain gear. On Thursday, we will be building rafts, so please wear a swimsuit or clothing that can get wet, as well as water shoes or flip flops, a towel, and dry clothes to change into.
Lunch will be provided by Bement, but bring at least one large refillable water bottle.
Please do not bring technology, but do bring sunblock and bug spray!
Pick-up for all sixth grade students is at the normal time on both Thursday (4:30) and Friday (3:30).
Emergency contact: Alice Gearhart at (413) 522-1621.
Athletics Workshop Day
For field hockey, cross country, and the soccer teams, our fall workshop day will be Saturday, September 21 from 9:00 to 11:30 a.m. Workshop days allow athletes to jump start the season with an immersive practice, to bond with teammates and coaches, to set goals for the season, and to potentially have an outside coach or team assist with skill development. Attendance is required. Teams will meet in the Kittredge building.
SSAT
A reminder to families to visit www.ssat.org if you need to register your child for the test given here at Bement on Saturday, October 19. The registration deadline is Saturday, September 28. For more details, please refer to Ms. Keddy's letter.
PA Meeting
This year's first Parents Association meeting will be on Thursday, September 19 at 8:15 a.m. in the Dining Hall. All parents and caregivers are welcome!
Potluck Night - Complete Survey!
The Bement parent community is invited to gather in separate homes, all on Saturday, October 19 at 6:00 p.m. to share a simple meal and get to know each other better. If you are interested, please complete the following brief survey by Friday, September 20 to help us determine the number and location of potluck sites. We will then reach out to interested families with further details.
Volunteer Opportunities
The PA offers volunteer opportunities throughout the year for parents or caregivers who would like to help Bement. Please check out the Parents Association page in the Parent Portal for more information, or click here to sign up.
Remembrance for Mike Kittredge II
Mike Kittredge II, father of Michael '06, Kylie '18, and Casey '21, former trustee, and transformative supporter of Bement passed away on July 24. We know that Mike had many connections at Bement and many of us were touched by his leadership and generosity toward our community.
We would like to pass along information about a Memorial Open House in celebration of Mike's life on Saturday, September 14.
The event will be held in the Country Barn on the campus of the Kringle Candle Company in Bernardston, MA from 11:00 a.m. to 5:00 p.m., rain or shine. No specific talks or prayers are planned, so you may arrive at any time. For more information, please contact Tim O'Brien. Please feel free to forward this message to anyone who might appreciate having this information.
Nature Sprouts at Bement
Children ages three to five and their families are invited to spend Tuesday mornings from 9:30 to 10:30 a.m. between September 10 and October 29, connecting with nature through stories and hands-on activities at Pine Hill. Nature Sprouts is a meaningful way to build a sense of discovery and wonder, learn about colors, shapes, textures, and more! The meeting location is at Pine Hill, 55 Old Ferry Road, Deerfield MA. Please RSVP and send any questions to Pine Hill Coordinator, Jill Craig.

Please share this with friends who have children between the ages of three and five. We would love to introduce people in the community to the wonderful resource we have in Pine Hill!

Devorah Heitner Presentation: Screenwise: Helping Kids Thrive (and Survive) in Their Digital World
Devorah Heitner, author of Screenwise: Helping Kids Thrive (and Survive) in Their Digital World, will be speaking at the Campus School on Monday, September 16 from 7:00 to 8:30 p.m.

Dr. Heitner received a PhD in Media/Technology and Society from Northwestern University and has spoken to and consulted with schools, non-profits, and corporations across the country and internationally. Her writing and work has been featured in the NY Times, Washington Post, Time, the Wall Street Journal, NPR, BBC News, NBC, CBC, and ABC. Her talk, which will include time for questions and answers, will focus on how to help children successfully navigate our digital age and landscape. This event is free and open to the public. Click here for more information.